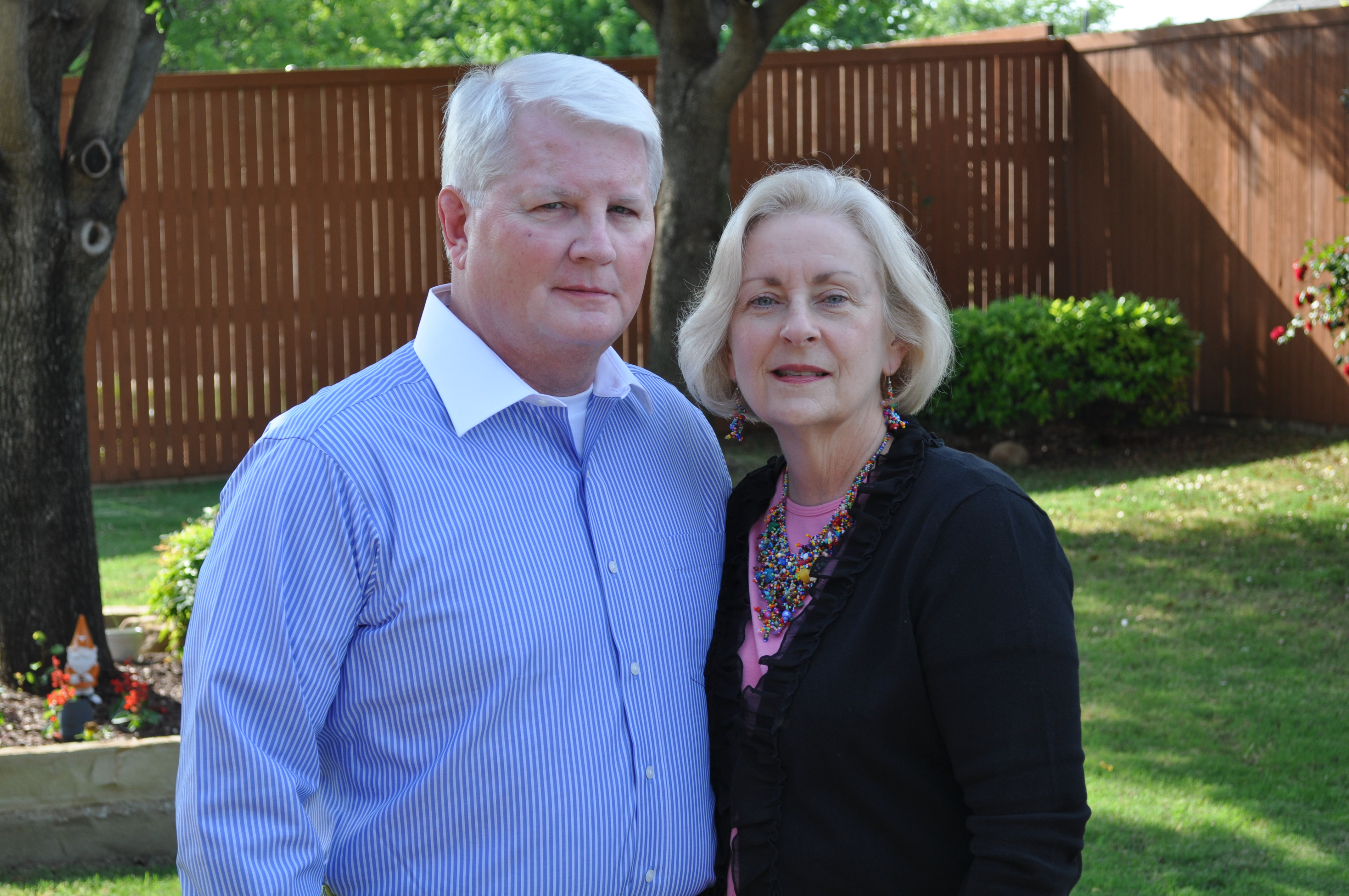 TOM GROOMS... 1st Place Nonfiction Historical Award-winning author ...
Dr. Prof. Tom Grooms, born 23 December 1947, is the Texas Authors First Place Nonfiction Historical Book Award recipient for his My Mission in Russia book. Tom grew up in Shelbyville Tennessee and got started in business at the age of five selling clove salve, Gazette Newspapers, Christmas cards, and trading ponies, goats and beagle hounds.
Tom is the expert on Market Intelligence. In 1991 Tom's name became synonymous with his discovery and creation of 'Market Intelligence'.  He is the expert on Market Intelligence. This pioneering work earned Tom recognition as The Father of Market Intelligence.
In 2001 he published peer reviewed research findings earning a PhD degree at  England's first and most prestigious business school. At Henley Management College Tom studied under supervisor Peter NC Cooke, Arthur Money, Ray Wild, David Birchall and Adrian Sargeant. Henley Business School (UK #1 and World #24) at the University of Reading and formerly Brunel University.
Born into a family of entrepreneurs, at the age of 12 he began working June 1, 1959 seven days a week in the family grocery store with his father.  The deal was for working all year in the grocery store my father would take me to Nashville to eat all the 5 cent Krystal hamburgers I could eat which was 12.
Tom worked except when playing baseball (9-years), football (7-years), basketball (7-years), running track (4-years) in high school and college athlete.  During his high school junior year he served as a US Congress House Page for Joe L. Evans who served as a Tennessee Congressman for 35-years.
He tells his Texas wife he is a pre-native Texan since his relative Davy Crockett died at the Alamo for the independence of Texas.  My family fought in the American Revolution, Civil War and WWII.
I am and always have been a Methodist.  My grandfather was a Methodist Minister at a small country church in Chapel Hill Tennessee in the early 1900s.
Tom was the first in his family to go to college.  His dad drove him to the college campus, gave him $5 and wished him luck.
After graduation from Tennessee Technological University in 1970 he took went to work as a federal grant specialist. Later, Tom was hired as an independent consultant to a 2-division wholesale and retail electronics distributorship in Chapter 11.  Taking full charge, he was successful in its turnaround within nine months.
After that Tom worked several years as a manufacturer sales rep before taking a job as the marketing manager responsible for national accounts and all international business at a mechanical and electromechanical custom manufacturing plant with full inhouse capacity.
In 1998, he was selected for the 5-person team sent to Russia to support creation of small business and revival of industry. Tom's contribution was teaching to government officials for their Oblasts American entrepreneurship and what we teach entrepreneurs in the startup of their own business, aspects of the American incubator program, and his work on how to turn a national economy around and prevent it from ever recurring. Russia ... Orekhovo Zuyevo, Reutov, Solnechnogorsk, Serpukhov, Yubileyny, and Balashikha.
All of this led to an interest in teaching and accepting an appointment at a small college. Dr. Tom Grooms was one of the original pioneers in international business studies in Texas and the US.  He taught the first international business course in Texas.  Helped the first college acquire accreditation of the first international business degree in Texas.  Tom created the first international business card in the world.
As a teaching Full-Professor, Dr. Grooms started at the University of Tennessee, later on at the University of Maryland teaching high ranking military officers, Southern Methodist Cox School of Business, Texas Woman's University and several other colleges. His teaching subject areas at the undergraduate, graduate and doctoral level were Marketing, International Business, Global Business, World Geography, Law 40-years, Economics, Manufacturing Logistics Quality, History and  Political Science.
Dr. Grooms taught Hospital Administration and other related medical courses to medical doctors at the Parkland Campus in Dallas Texas and Texas Medical Center Campus in Houston Texas. His research in medicine and on health has produced a series of articles on longevity.
Tom loves learning and continued later in life studies to earn beyond his two PhD degrees, MBA and MS degrees for teaching business undergraduate, graduate and doctoral courses for over fifty years, JD degree for teaching law for over forty years.  Eventually he received full-professor rank in the teaching fields of marketing and international business.
He was honored as being the first, last, and only recipient of the Ethics Award for many consecutive years.  Tom was honored on more than one occasion the Favorite Teacher Award voted on by the entire student body.  This honor recognized his exceptional teaching and dedication to his students.
Tom traveled to over 24 foreign countries while teaching as an international Visiting Professor in China (Southern Yangtse University in Wuxi), Hungary (Sopron), and England (Henley).  He taught on military bases at Davis Monthan AFB in Tucson Arizona, Fort Carson in Colorado Springs Colorado, Holloman AFB in Alamogordo New Mexico, and Malmstrom AFB in Malmstrom Montana until 9/11.
In 2013 Tom left the academic community and turned all his efforts to full-time writing.  He continues publishing his books as an independent professional author.  In 2019 he was the Texas author award winner in historical nonfiction.
Tom's unique writing style is highly creative.  His ideas are moving, taking the reader from the ordinary to the unthinkable.  Tom writes to create new thoughts and launch the imagination into a wonderful world.
The two areas of focus are the publication of his nonfiction books in the MKI - Market Intelligence Series and GELS – Grooms Executive Leadership Series. He is a former paid consultant and paid speaker offering customized presentations and lectures in market economics, the family business, and futuristic ways for the coming generations to make money.
Tom continues to serve on the charitable board of HLI HealthLink Initiative to promote health education. His medical research and studies contributed a series of articles on longevity.
His former students from all of the world continue to contact him to engage in discussions about what is important to them.  Tom's students still find his practical lessons taught in the classroom help them with their entrepreneurial interests and daily lives.
His practical teaching always was focused on encouraging his students to be entrepreneurial and independent.  Today over a third of his former students are millionaires and a few on their way to being a billionaire.
Tom lives in Denison Texas with his wife and enjoys reading everything, world travel by cruise ship, long walks, and a comfortable rocking chair.
Thanks for visiting me and hearing my story ... ~tom
Sigma Chi Fraternity (EX) Eta Delta Chapter Charter Member
Constantine Memorial Chapter Shrine in Atlanta Georgia of Sigma Chi Fraternity (EX)
United States Capitol Page Alumni Association
Phi Alpha Delta Law Fraternity International (PAD)
Academy of Political Science (APS)
HealthLink Initiative (HLI) Charity Board Member since 1 June 2013
Academic Writings
Data Analysis for Managers (2016) This book explores topics on business intelligence, analytics, data decisions, descriptive statistics, data analysis, data mining, forecasting, text and web analytics, building and using decision models, big data analytics, uncertainty and risk, emerging trends and future impacts. 614 pages, Pearson: 978-1-323-33939-8.
Business Plan Outline … A Step-by-Step Way to Immediate Profits (1995 First Edition) The business plan concepts are an integral part of the entrepreneur, executive and CEO strategy for the business to be profitable and compete more effectively in increasingly competitive markets. These guidelines provide the understanding to make better judgments about business risk in the world marketplace. This is a total system for success. 195 pages, 4-editions McGraw Hill: 0-07-240367-5.
International Business Law for the 21st Century Executive (1991) This treatise is designed to be a working document and a technical survey of the most significant legal principles to aid the twenty-first century executive. The two laws that make civilization possible are (1) do what you have agreed to do which is the basis of contract law, and (2) do not violate persons or their property which is the basis of tort law and criminal law. A working understanding of legal principles in operating a business in foreign markets and international law, makes the entrepreneur, executive and the CEO more effective to compete in increasingly competitive markets and to make judgments about the political and business risk of doing business in countries around the world. 118 pages, 3-editions AMI Publications.
Peer Reviewed Research and Study Papers
Cold Fusion New Science Leading to New Energy (March 2016) New revolution in a new science leading to Cold Fusion energy that might produce enough heat to provide the energy necessary to generate power for transportation and electricity. Research article published in Energy at AMI.
The Differences Between Scientific and Artistic Cross-Cultural Communication Understanding of Forks (Russia) … Chopsticks (China) … Hands (Iran) (March 2010) This study identifies the dimensions in which the artistic and scientific approaches of Russia, China and Iran within their cross-cultural understanding as a communication system differ. The paper explores how social power is embedded in manners, etiquette and social graces, tone of voice and speech or language exchanged in everyday life between Russians, Chinese and Iranians. 12 pages, Moscow State Region Institute for the Humanities – Peer Reviewed Conference Paper Orekhovo-Zuyevo, Moscow Region, Russia.
Market Intelligence: Executive Management Perceptions of Value (2002) Study of the perceptions of marketing intelligence and market intelligence of CEOs, Presidents, & Senior Executives of Fortune 500 Companies. 353 pages, UMI: 3026210; United Kingdom & British Library: DX 217939; Europe: DXN 048545; Library of Congress: 0-493-38073-6: TX 5-453-268.
Market Intelligence: CEO Attitudes Toward Knowledge Management Systems (2001) Study about the knowledge and understanding of market intelligence of CEOs, Presidents, & Senior Executives of Pharmaceutical Companies Worldwide. 534 pages, UMI and US Library of Congress: TX U-987-180.
Chinese Industries Impact Entering WTO (29 September 1999) Economic brief for the government of China.
Market Intelligence (MKI) … A Researched Definition (13-15 December 1998) European International Business Academy (EIBA) Conference – Peer Reviewed Conference Paper. Prof. Dr. Thomas Fletcher Grooms, Henley Ph.D. and Prof. Dr. Eugene D. Jaffe, Wharton Ph.D. Professor at Bar-Ilan University, Ramat Gan Israel.
Establishing the Foundation for Market Intelligence (1998) Study of the worldwide usage of the term market intelligence. 416 pages, UMI: LD 03809, Volume 23, Issue 03R. US Library of Congress: TX 4-731-787.
Strategic International Marketing Plan for City View (1996) This study was written for CityView in Association with Dallas Morning News and A.H. Belo Companies. CityView is an investment management and development firm which finances complex multifamily housing in densely populated urban markets.
Market Intelligence … Global Industrial Espionage (20 April 1995) Systems University Symposium.
Fishing Industry of Japan and North Sea Impact on Newfoundland (1994) Research study of the fishing industry of particularly Japan and the North Sea of Europe as to the competitive impact on the fishing industry of Newfoundland. Economic brief for the Newfoundland government. * Got stiffed and never paid by the Government of Newfoundland.*
The Greater Dallas Area Study of Foreign Based Companies (1993) Research paper in Association with KPMG Peat Marwick.
Competitive Intelligence … A Perspective on America International Competitiveness (1 March 1993) Henley Business School, Henley-on-Thames, England, U.K.
Creating Values as Visions … The New Leadership Approach in the Global Multicultural Organization (6 July 1992) University of Stirling at Scotland, United Kingdom ... Managing Change Conference at Sopron, Hungary. Peer Reviewed Conference Paper Presented.
Conveyances of Incorporeal Interests in Land Between Landlord and Tenant (15 June 1980) This legal treatise was written to advance the concept of property law, specifically incorporeal interests of intangible real property (chattels) which are legal interests that cannot be held physically, since they are held as personal property rights. This thesis explained basic distinctions between corporeal tangible real property and incorporeal intangible real property. 32 pages, Law School Legal Thesis.
International Travels
Austria: Vienna
Bahamas: Princess Cays
Belize:  Belize City
Canada: Glacier Bay - Halifax - Icy Strait Point - Juneau - Ketchikan - Kodiak - Saskatchewan - Seward - Skagway - Tracy Arm - Vancouver - Victoria
China: Wuxi - Shanghai
Cayman Islands: Grand Cayman
Costa Rica: Puntarenas
England: London - Henley-on-Themes - Oxford
France: Paris - Normandy
Germany: Munich
Greece: Athens
Guatemala: Antigua - Guatemala City - Lake Izabal - Puerto Quetzal
Hawaii: Hilo – Honolulu - Kauai (Nawiliwili) - Maui (Lahaina)
Honduras: Island of Roatan
Hungary: Sopron
Italy: Venice - Genoa - Florence - Pisa - Rome - Naples - Livorno - Civitavecchia - Valletta
Jamaica: Montego Bay
Mexico: Acapulco - Carbo San Lucas - Cozumel – Ensenada - Huatulco - Island of Cozumel - Mazatlán - Mexico City - Progreso Yucatan Peninsula - Puerto Vallarta – Roatan – Belize City
Monte Carlo: Monte Carlo
Nicaragua: San Juan Del Sur
Panama: Cristobal - Panama Canal
Russia: Moscow - Orekhovo Zuyevo - Reutov - Solnechnogorsk - Serpukhov - Yubileyny - Balashikha
Spain: Barcelona
West Indies: St. Maarten - St. Thomas - St. Kitts - Nevis - Dominican Republic