Spy History:  History of Spies and Agencies
New Release
Want to go to work for an intelligence service or agency – this is the book you should read.  From the spies who are Myth to the spies who are Legend, from National Security to War, you will learn about the spy business whether you are an analyst or in industry, the military or the intelligence community.  How to be a spyTraits to be a SpyGuide to becoming a spyIntelligence Agencies – Espionage – Assassination – Terrorism – WarInside look at what you don't know about the spy business "The secret agent is the most important component for keeping power in check and to spy on people and countries and organizations."
HOW TO START A BUSINESS IN 20 DAYS: Home Business – Start A New Business – How Real Money Is Made
New Release
Tidbits of wisdom from many of the world's greatest millionaires.  This step-by-step guide takes one from nothing to an income in 20-days.  The only book that tells you how to make money.  College never taught what I learned working.  This book shares some of those lessons "about how real money is made".  Learn more about business than you would ever learn with a bachelor - master - doctorate degree.  "This book is about money.  How to make money.  It shares experiences of those who have started with nothing, such as your author.  From nothing to wealth.  From nothing to rich.  From nothing to success."  How to Become an Entrepreneur - How to Make Money - How to Start a Home Business - How to Start a Business - How to Become Successful and Employed - How to Become a Millionaire.  I have done it … and ... This is how you do it.
My Mission in Russia:  Business Incubators, Tactics and Lessons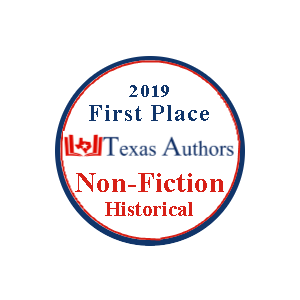 Tom was one of the main architects to replacing Russia's business incubator program for job creation and sharing a blueprint for development of an entrepreneurial capitalistic program that spurred the development of small business startups, and secrets of how to restart a national economy and industrial base to prevent a country collapse.
"One might argue that the collapse of Russia was caused by technology.  By big budget deficits. By large companies being fed extravagant revenue with overrunning cost expenditures. By financial losses.  By delayed results. By excess. By chasing rainbows.  By wanting to be the winner.  In other words, government manipulation brought down its own nation.  This book serves as a manual of the secrets for the recovery of a national economy and its industrial base.  This will bring back loyalty of people and respect for its government.  Even in the harshest of circumstances."
The Collapse of Russia:  An American Businessman's Visit During the 1998 Financial Collapse
Untold story of first-hand events and what it was like when business and the country came to a standstill … time stopped … a story that needed to be told and more importantly … remembered.  "This is a first-hand account of the greatest tragedy in Russian history not told outside of Russia.  This book serves as a valuable reference and historical record of Russia in 1998 during a period of financial turbulence, market collapse, and economic depression.  The country, the government, and its people were at risk, high risk.  As you read and explore Russia through a sweeping picture timepiece anthology, you will see firsthand what it was really like inside the Russian Empire. I know, as I was there.
Market Intelligence: The Original Work 
The peer reviewed official definition explains the many elements of Market Intelligence based on twenty-five years of research and theoretical composite of complex theory which has best been described as "Timeless".
"This is where my story got started, with the discovery of the two words 'market intelligence'.  Thus, began the quest and the result after ten years of research and an additional fifteen years in rigorous study to give birth and meaning to the new term, "market intelligence."