Does Texas Etiquette Apply to You?
Howdy partner … If you are reading this, then it means most likely you reside in Texas.
You are Native Texan (means you were born here), Born-Again Texan (means you came here from somewhere else) or Pre-Native Texan (means your relatives were here before Texas at the Alamo).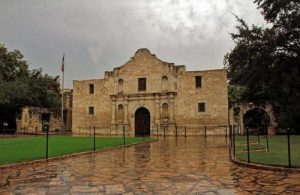 Alamo
As for your author, I am a Pre-Native Texan since my relative Davy Crockett lived here about three months before dying at the Alamo.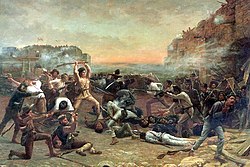 Tennessean Davy Crockett Symbol of Texas Freedom
I am married to a Native Texan woman whom I have to keep reminding where Texas came from (Tennessee). This is not good Texas etiquette and will not get you any brownie points at home.
Whatever your lineage or pedigree, royal Texas blood cannot be ordained until you accept the Texas ways of living and adapt to Texas proper behavior.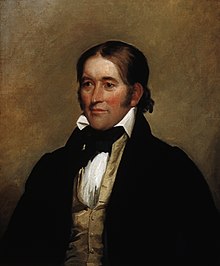 Davy Crockett 1834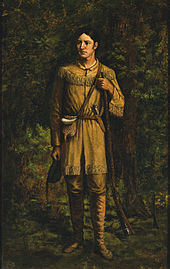 Davy Crockett 1889
     To help further along your upbringing, this educational piece will help your assimilation into Texas culture. Your acclamation will be appreciated by all Texans.
Don't Be Shocked
It is common for foreigners (non-Texans) to be shocked when first migrating to Texas.
They typically are unaccustomed to a friendly smile, a warm hello, looking you directly in the eye, holding the door open for the person behind them and a gentleman holding the door open for a woman, a firm handshake and speaking with respect to a stranger. You see it is second nature to us.
All the suspicions and defenses rise to Southern Hospitality. This is normal behavior in Texas and throughout the south.
Sir and Ma'am are still common courtesy vocabulary showing respect to those older than you. How are you is usually followed by warm greeting like a hug, handshake, kiss on the check or slap on the back.
Cars pull over and stop when a funeral procession is passing. It is not uncommon in parts of Texas for gentlemen to get out of their cars and put their hand over their heart.
This kind of attitudinal behavior flourishes among those who find value in everyone they meet.
Driving in Texas
It is a myth that Texans will pull out their guns when someone misbehaves while driving on the highway and only applies when educational correction is necessary to help someone change their primitive behavior.
It is a myth that fighting is a natural reflex action when someone is rude. This only applies when someone is rude personally.
     Driving the friendly way in Texas means that at an intersection you let the car go first who was there first, pull off the road while continuing to drive on the shoulder and let cars pass if you are diving slow and holding up traffic, don't cut your car across the front bumper to get in front of someone and never substitute the middle finger for your gun while driving. You never run ahead of traffic to pass and cut in front of cars merging into one lane and if someone makes space for you to cut in front of them or pass them you should always show your gratitude by waving your hand.
It's illegal in Texas to point your gun at someone or give them the finger. TITLE 9 OFFENSES AGAINST PUBLIC ORDER AND DECENCY, CHAPTER 42 DISORDERLY CONDUCT AND RELATED OFFENSES, Section 42.01  DISORDERLY CONDUCT  (a)  A person commits an offense if he intentionally or knowingly: (1)  uses abusive, indecent, profane, or vulgar language in a public place, and the language by its very utterance tends to incite an immediate breach of the peace; (2)  makes an offensive gesture or display in a public place, and the gesture or display tends to incite an immediate breach of the peace.
It is legal in Texas to wear your gun open or by concealment. So it's best to keep your gun and your finger holstered except in self-defense.
These are not only good rules of the highway to follow, but they will allow you see your grandchildren someday. If you are going to live in Texas then act like a Texan by showing respect and be courteous to others.
The best way to offend a Texan is to live in Texas and not respect the culture. You are here to absorb our rich culture, not change it and bring yours here.
Texas As a Nation
The size and enormous economy of Texas leave many to think that Texas is a nation … this is a myth.
Texas is a Republic which resides as a sovereign state in the United States which is also a Republic. Texas has the 10th largest economy of any country and 7th largest in the world.
Business
Texas is the only state and nation which places the entrepreneur over the politician.
The successful businessperson is atop the pedestal in the media and respect. So show some respect for those who made something of themselves.
Texans believe in Liberty, Freedom and Justice the American Way … so conduct yourself accordingly. It's what made America great.
Texas is the second think tank and center for the AIs and robotic research. The business of Texas is business.
Texans always get to know the person before they do business with them. Then a personal relationship for life follows.
Wild Wild Wild West
Beyond popular belief Texans don't play golf with horseshoes while riding horses.
The Texas frontier was the very embodiment of the Wild West. There were bandits, gunfights and outlaws that did not show respect for Texas Ways just like those who come from elsewhere and expect to continue to act like they did from where they came.
Like in the Wild West this rugged vigilante behavior was forced on the strong, independent and hardened Texans who were forced to survive the frontier violence are the same today who protect Texas from outsiders who move here and expect to change to all their nonsense like it was from where they came.
Civility and Social Graces
Texas may appear foreign to some, however on its surface of jeans, boots and cowboy hats Texas ranks in the top echelons of sophistication, glamor and style.
The cowboy hat is always removed when you are in the presence of a lady. Texans never hit a woman, disrespect a woman or mistreat a woman no matter period.
While Texas may have a designated capital, it is ruled by different parts and territories of the state which are all different. It ranges from great metropolitan cities to the tumbleweed towns on the outskirts of the prairie.
People not only get along, but their very survival depends on a camaraderie of respect for each other. Do not be surprised to be invited into someone's home on the spur of the moment which is part of Texas and southern hospitality.
Always ask for seconds when invited to eat in the home of a Texan. Say please and thank you often.
Women and children are respected in Texas as are the elderly. We don't take kindly to those who mistreat others or animals.
The strength of Texas is found in its people who respect each other. Don't mess with Texas, its people or its ways except to your own detriment.
To be a Texan is an honor. It is a privilege and should not be taken lightly as you should acclimate into a fine culture of Southern Sophistication as a role model for the world.
You have been warned. So behave yourself while in the Great State of Texas.
Good ole southern hospitality is alive and well in Texas. You know you have become an insider the first time someone calls you Bubba or Bubbette … Welcome partner.